Bella Tombi of Kloofbear
"Bella"
December 10th 1991 - May 9th 2003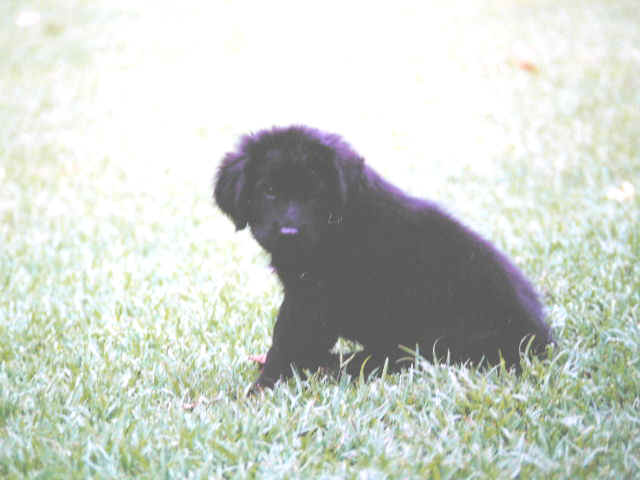 Bella was Estrella's granddaughter and out of a brother of Cuddles . She was a small Newf with a lot of character. She gave me three litters and I kept one of her daughters "Nana".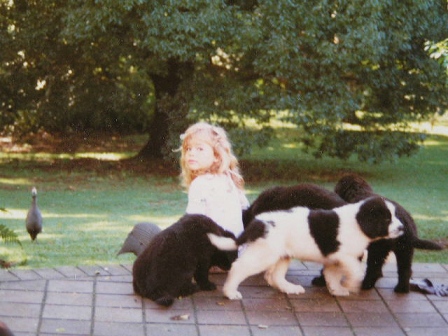 Monica with puppies from Estrella. The Landseer in the front "Kloofbear's Sea Commander" became Bella's father.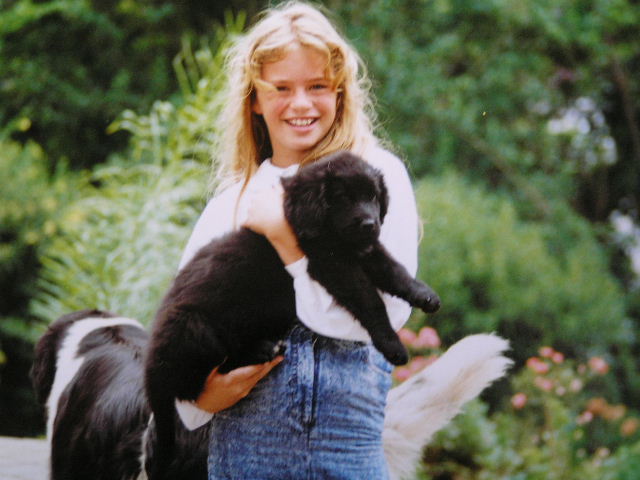 Monica with Bella
Monica and Bella were always very close. Monica would play with Bella constantly. Bella would be dressed up, she would be a circus dog, an obedience dog, she would be a patient in a "hospital" and they would take long hikes together. When Monica started college she told Bella every time she left: "Wait for me, I'll soon be back" and Bella waited, she was getting older and stiffer and the joy of life had left her - but she waited for Monica to come back. The one time Monica forgot to tell her to wait, Bella left us. She died peacefully after a long and wonderful life.
Bella watching Cuddles in the pool
Bella with her first litter.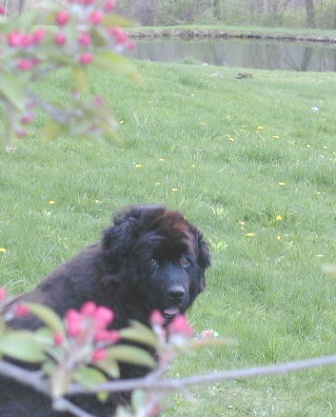 Bella in May 2003
She will never, ever be forgotten. She gave us so much and her daughter, grand and great grandchildren are now living with us - she will be in the pedigree for many generations still to come.
We planted a tree called "The Rose of Sharon" with Bella's ashes. She was our rose for all the years she lived here in our town of Sharon!