<![if !vml]>
<![endif]>
One Puppy was born on May 23rd 2010
A little Girl called
"LUCKY"
8 WEEKS OLD
Lucky now weighs 25 lbs.
Lucky is getting cuter by the day and is still fearless of the world around her. She loves to pounce on the older dogs, especially her 10-year-old great-grandmother, Sonja, and seems to see their tails as squeaky toys.
Although she is getting quite big, she still loves to be carried around like a baby puppy and surveys the world around her from up high like a queen observing her vast kingdom.
Her 4-month-old cousin, Sophie, and her have become the best of friends. Sophie is teaching her all sorts of naughty things (she is a Tara daughter, after all) and Lucky is more than happy to follow her into the woods, creek, pond and mud piles.
Lucky and Sophie after a mud pedicure.
Sophie sharing some of her secrets with her best buddy.
Next week Lucky will be going to the cardiologist, time flies.....
-------------------------------------------------------------------------------------------------------------------------------
Lucky's Mother and Father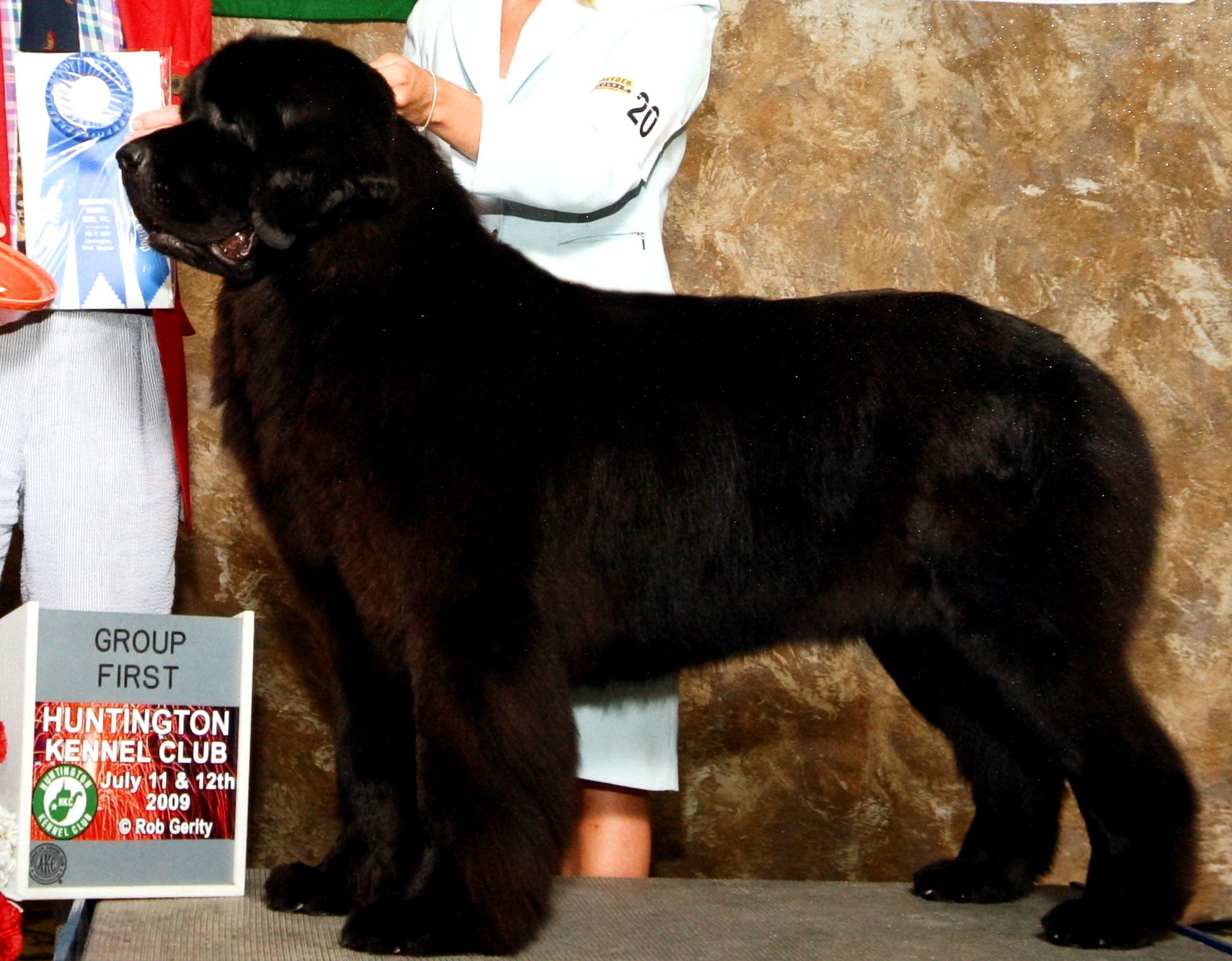 "Kloofbear's Mischief Managed"
Missy
OFA: Hips Excellent, Elbows Normal, Heart Normal, Cystinuria Carrier
-----------------------------------------------------------------------------------------------------
<![if !vml]>
<![endif]>
Am/Can CH Kloofbear's Northern Lights
POLO
OFA: Hips Good, Elbows pre-lim Normal, Heart Normal, Cystinuria Normal
Lucky's Pedigree:
Sire
Am/Can CH Kloofbear's Northern Lights OFA

Sire
Ch Toad Halls Lucky Day OFA

Sire
Toad Halls Big Muddy

Dam
Toad Halls Secret Garden

Dam
Ch Amorada Rabaldra til Kloofbear ROM OFA Norway

Sire
Int. CH Sikandi Aussie Bear Norway

Dam
Amorada's Petra Etc. Norway

Dam
Kloofbear's Mischief Managed OFA

Ch Pointed, Working Group winner

Sire
Ch Kloofbear's Legend of Troy OFA

Sire
Int. CH Seabrook Steppin Out at Poohbear ROM OFA

Dam
Ch Kloofbear's Midnight Sun ROM

Dam
Ch Kloofbear's Beyond Border OFA

Sire
CH Threeponds Rhythm N Blues ROM

Dam
Kloofbear's Fable of Norumbega OFA