KLOOFBEAR'S OUT OF AFRICA
"Nana"
Nana is out of BELLA TOMBI of KLOOFBEAR and NASHAU AUKE'S PAINTED HORSE CD
She was the first Kloofbear to be born in America.
Nana 4 weeks old
Nana's 1st Christmas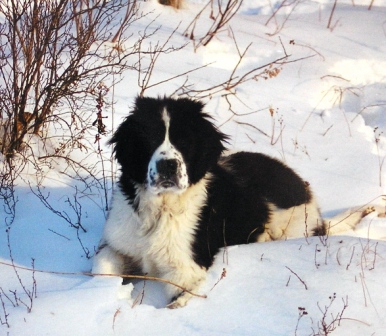 She was the most mischievous puppy we have ever had - and I loved her for it :)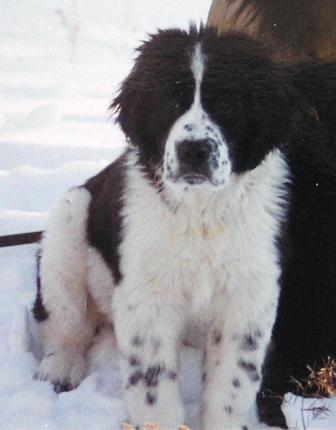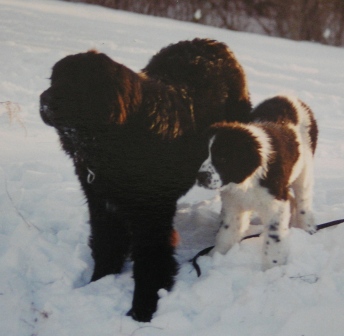 Nana and Espen Winter 1995/96
Nana 2 years old
When she was younger she used to visit the local nursing home once a week. She brought lots of smiles and joy to the elderly people.
Nana with one of her puppies "Stella"
Nana has given us many gorgeous puppies. She has been a fantastic mother, grandmother and now great grandmother. All the puppies at Crossfields seek out Nana to be loved, cleaned and comforted.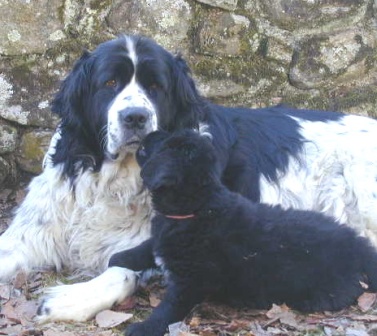 Nana with her daughter Maggie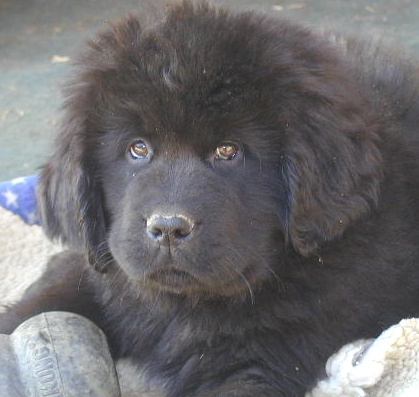 Nana x Espen puppy, Maggie 8 weeks old.
Nana x Espen puppy, Stella 5 weeks old
-----------------------------------------------------------------------------------------
After she has eaten her food she will carry her food bowl to her bed. Then she will walk around the paddock and find all the other food bowls, bring them all to her bed and guard them. When she comes into the house she carries as many food bowls as she can .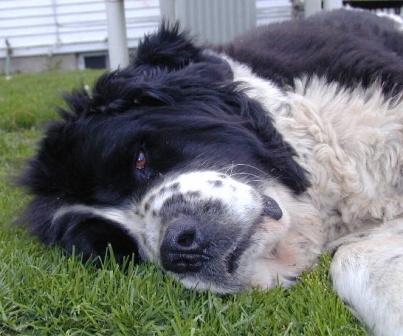 Nana 9 years old
Nana 10 years old, in her "summer dress"
Nana's 13th Christmas, 2007