BIS Am/Can
CH Seal Cove's Espen til Kloofbear ROM
"ESPEN"
Espen is out of my all time favorite Landseer Int. N S UCH NV-92 Sikandi Aussie Bear. I waited three and a half years for him. He was well worth the wait. I went to see him in Oslo, Norway, when he was 8 weeks old.
At 11 weeks of age Espen made the journey across the ocean from Norway to the USA. Confident from the word go he strutted out of his crate, tail wagging, and happily walked into our lives and hearts.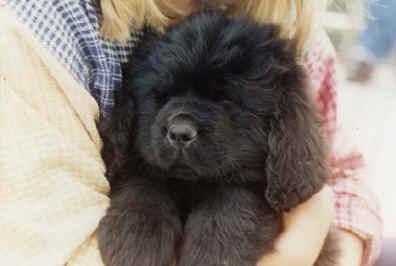 Espen, 8 weeks old. Oslo, Norway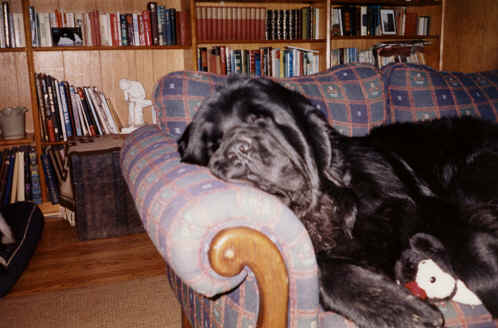 Espen, relaxing at home with his favorite teddy!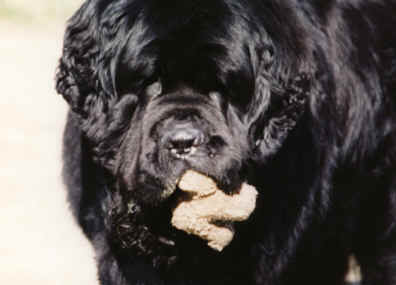 The gentle giant.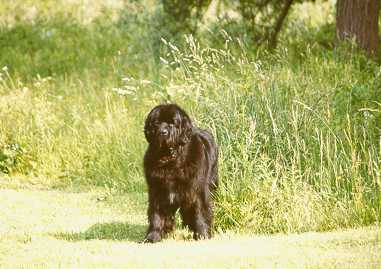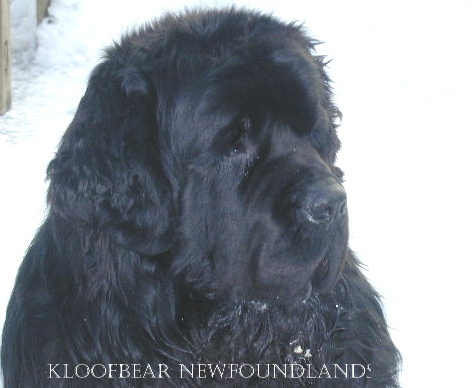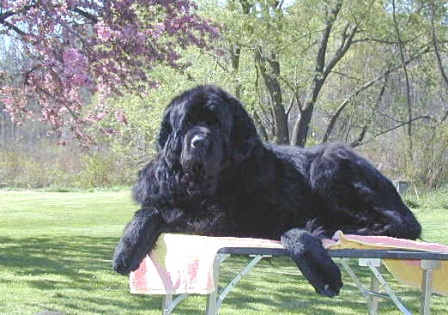 ESPEN'S PEDIGREE
Sire
Int Ch Sikandi Aussie Bear
Norway
Sire
Topmast Peter Pan of Ferntree
Canada
Sire
CH Outrail's Kojak of Topmast ROM
Canada
Dam
CH Topmast Hello Dolly
Canada
Dam
CH Planhaven Bonnie Bell
Australia
Sire
CH Planhaven Big Mac
Australia
Dam
Mekong Botany Bell
Australia
Dam
Amorada's Nothing Compares to You
Norway
Sire
CH Amorada's Just like Cowboy
Norway
Sire
Multi CH Spokinewf's Cariboo Cowboy
Finland
Dam
Amorada's Emmilou Harris
Norway
Dam
CH Amorada's A'shantee
Norway
Sire
CH Scanias Yankee of Sacramentos
Sweden
Dam
Gass Cohns Jo-Jo_Bonnie
Norway