<![if !vml]>
<![endif]>
5 Puppies born to Mischief and Polo on March 9th.
4 Females and 1 Male
4 Landseers and 1 Black
Above: Miss Black Girl opening her eyes and learning how to be cheeky :)
The past week has been an exciting one for the pups as their eyes have opened and they are taking in the world around them for the first time. They are also learning how to walk, although most of the time they look like more like Bambi on ice than newfies!
As you can see from the pictures below, we caught them before one of their many naps, so there were quite a few yawns. They still spend most of their days sleeping or eating, but will soon start to play with each other and their toys. Their weights are steadily increasing and they seem to be growing by the hour.
Mischief continues to be a perfect mother and proudly shows off her puppies to all who come to visit.
Below: The pups at Two Weeks Old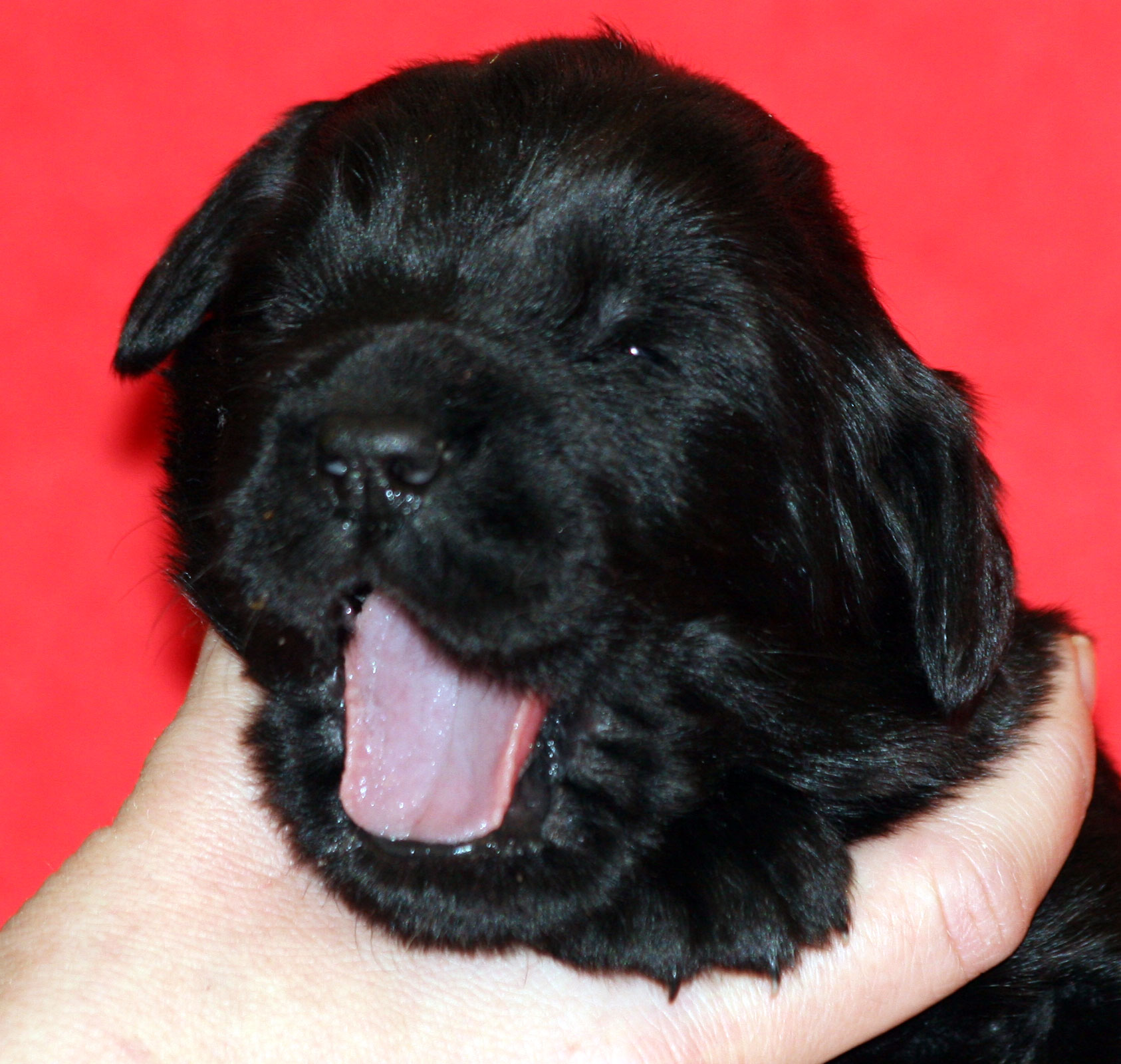 The only black girl ~ 4lbs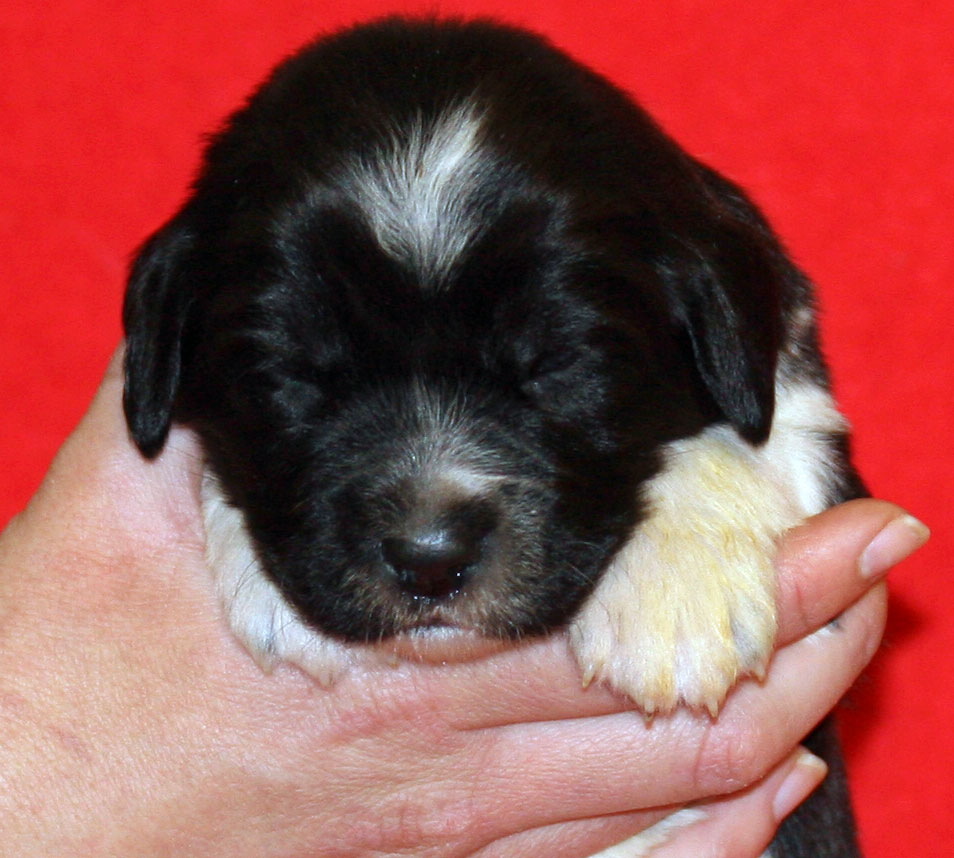 Landseer Girl #1 "LG1" ~ 3.5lbs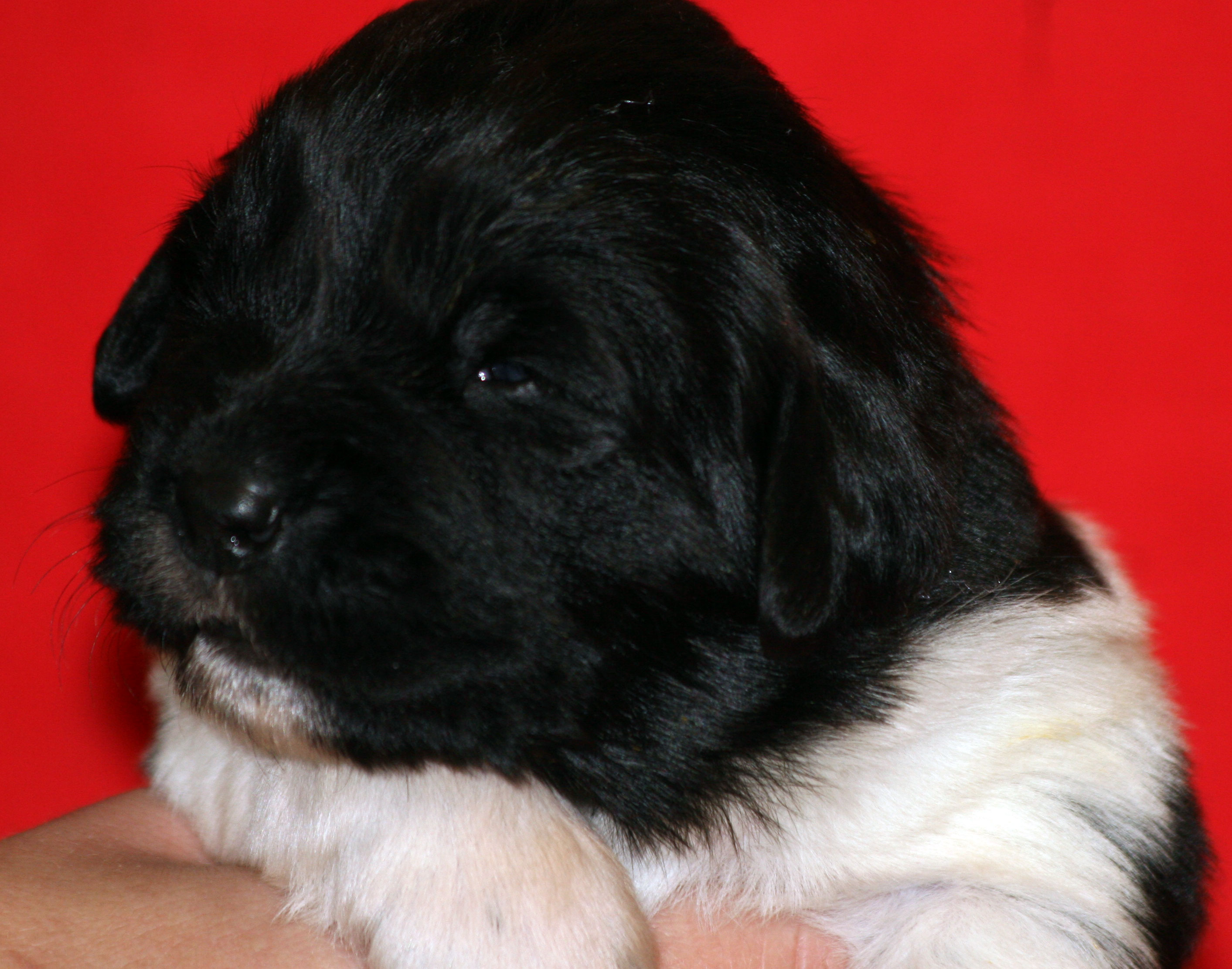 Landseer Girl #2 "LG2" ~ 3.5lbs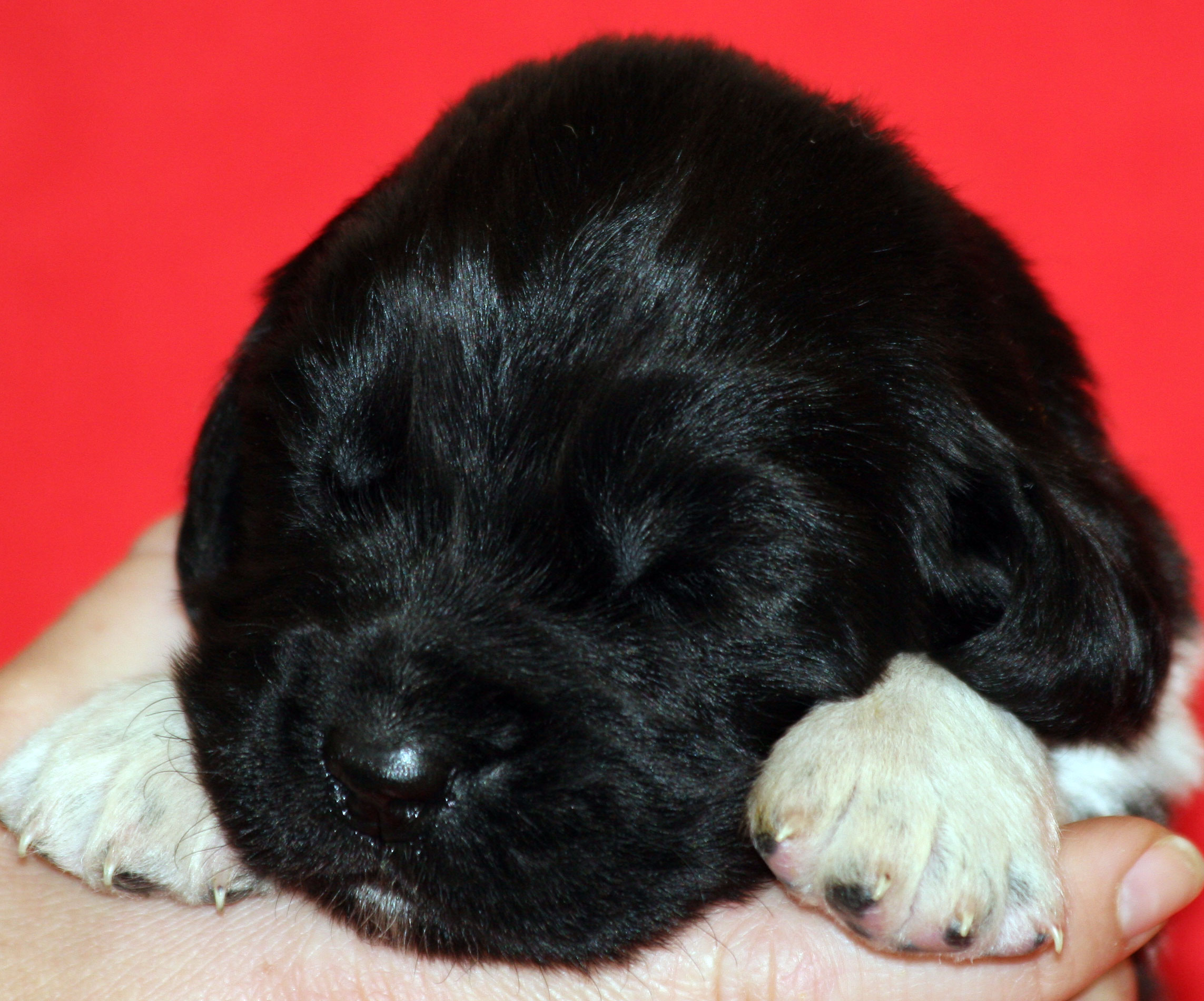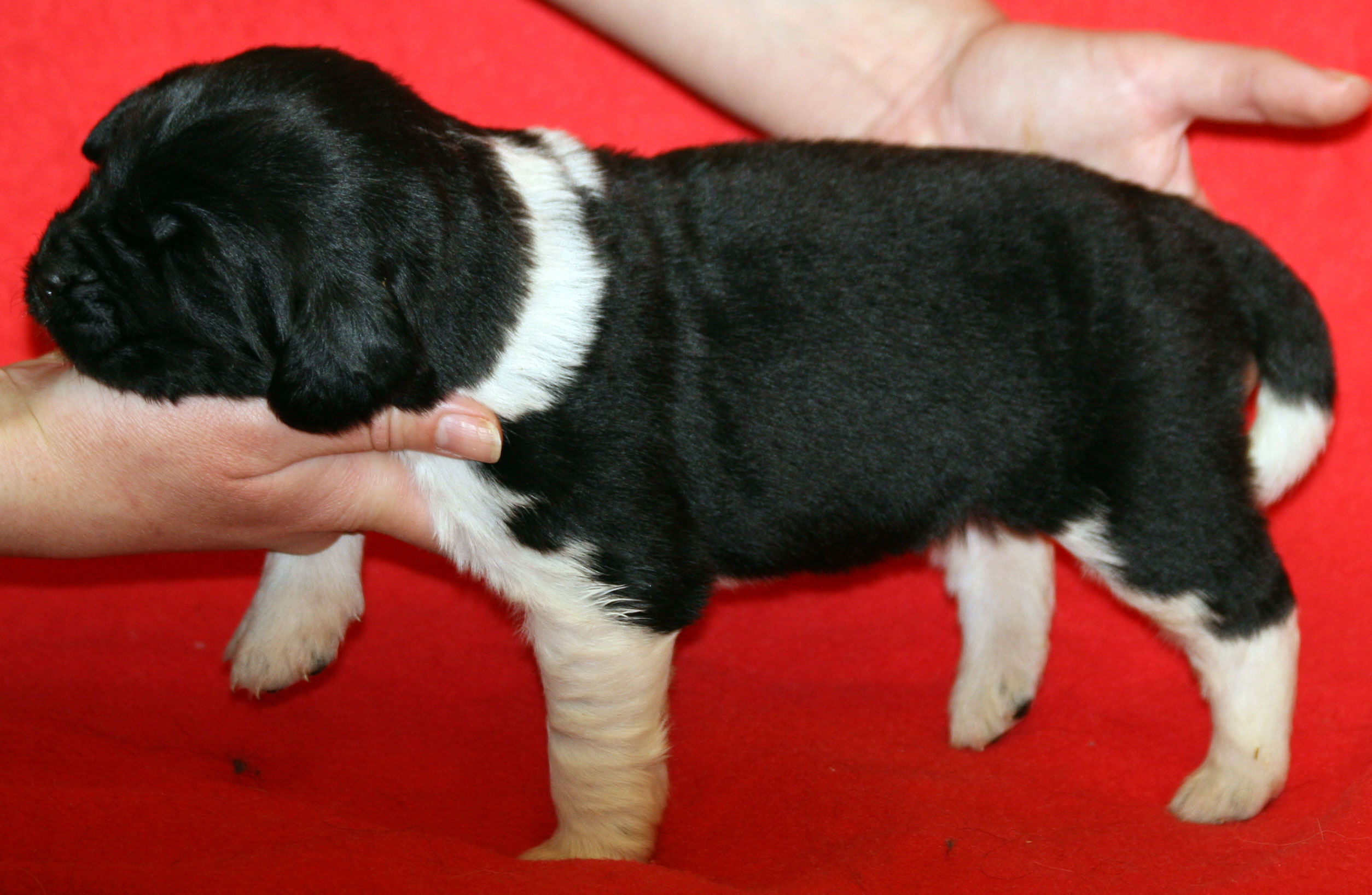 Landseer Girl #3 "LG3 ~ 3.5lbs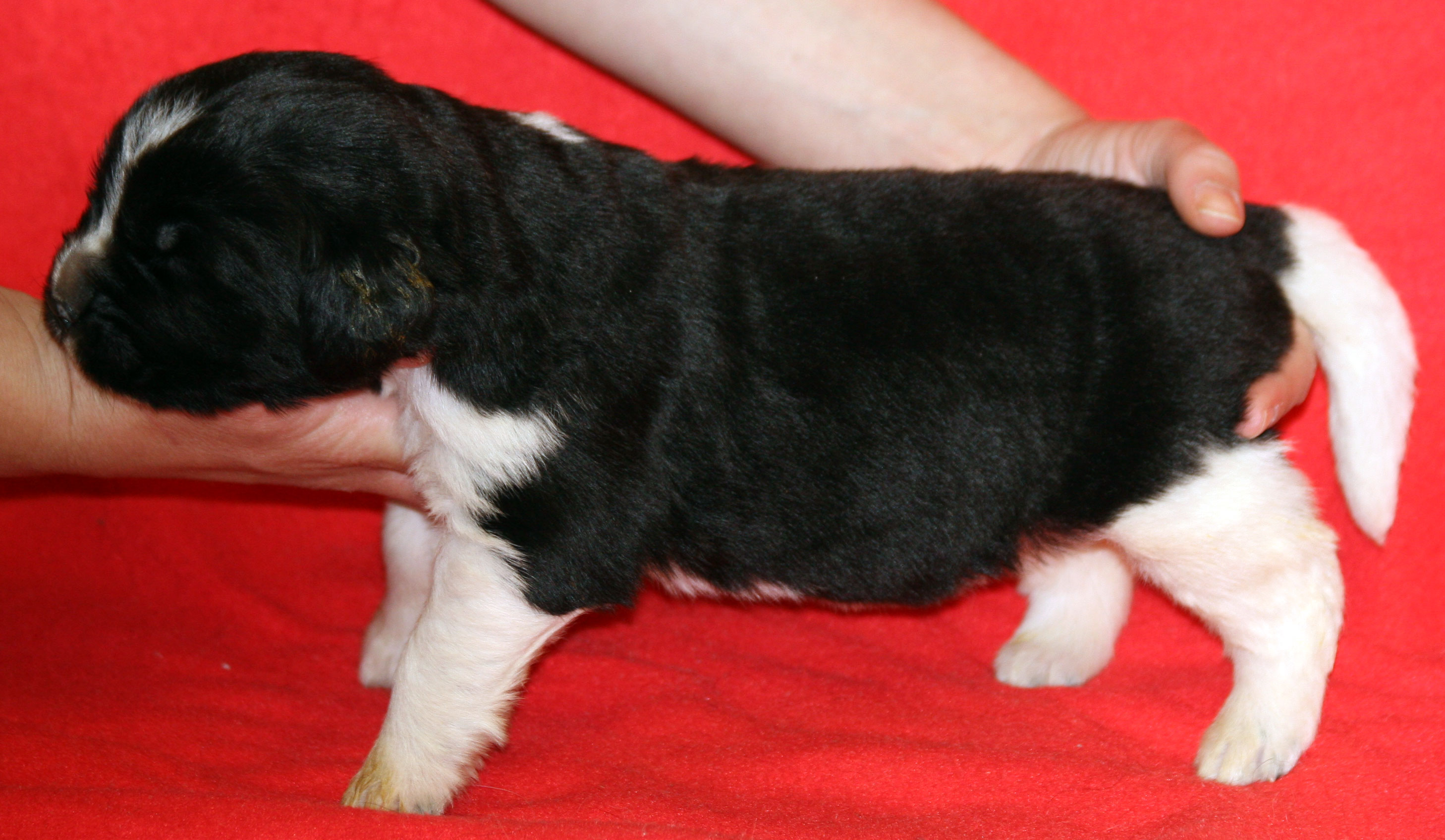 The only boy ~ 4.5 lbs
Photo shoot over, time to get back to that nap....
_______________________________________________________________
The Parents: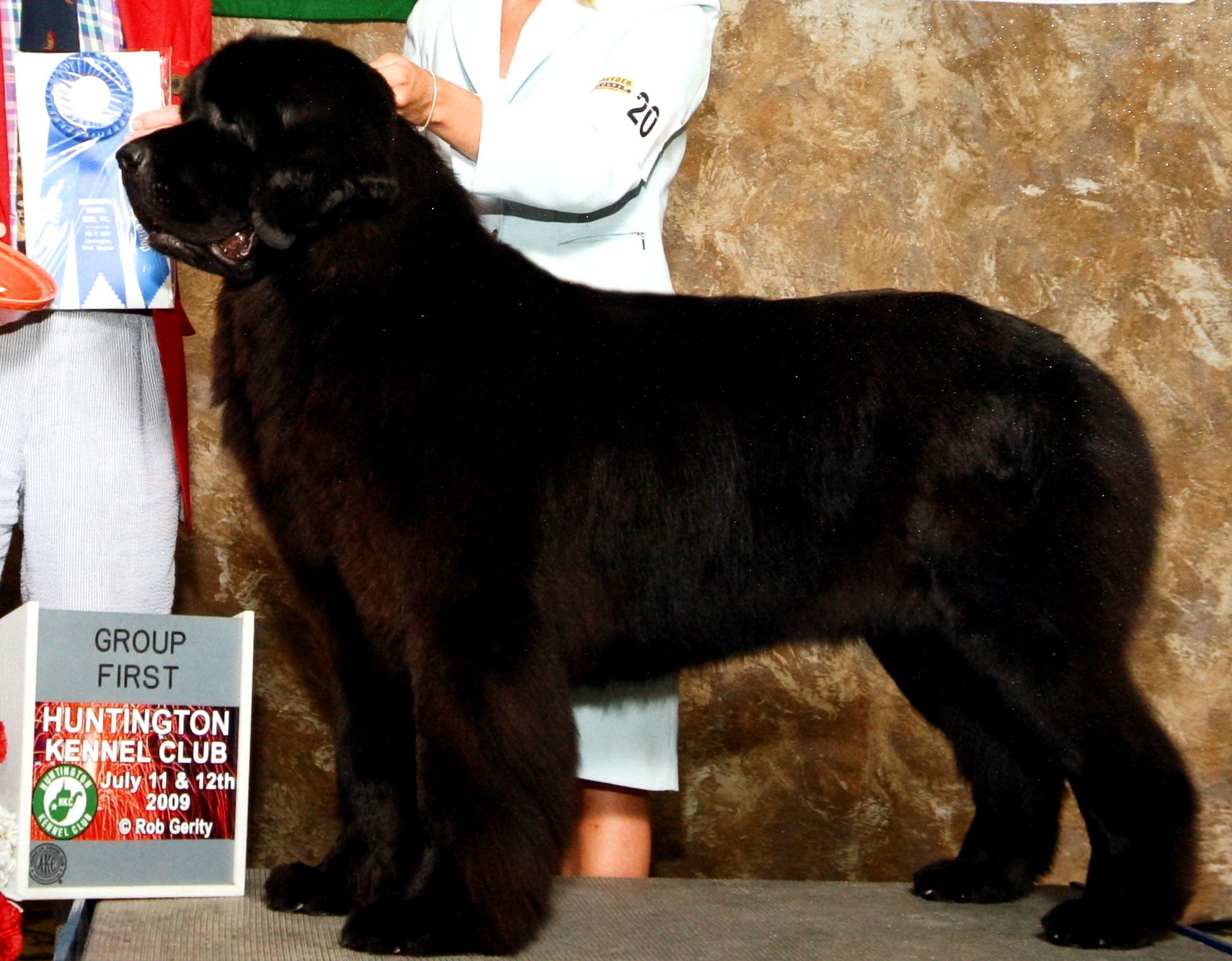 CH Kloofbear's Mischief Managed
"Missy"
OFA: Hips Excellent, Elbows Normal, Heart Normal, Cystinuria Carrier
-----------------------------------------------------------------------------------------------------
<![if !vml]>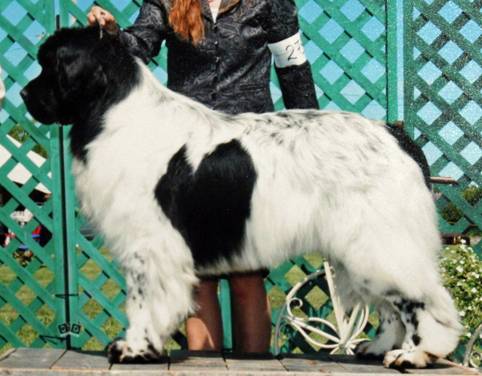 <![endif]>
Am/Can CH Kloofbear's Northern Lights
"POLO"
OFA: Hips Good, Elbows pre-lim Normal, Heart Normal, Cystinuria Normal
Puppies Pedigree:
Sire
Am/Can CH Kloofbear's Northern Lights OFA

Sire
CH Toad Halls Lucky Day OFA

Sire
Toad Halls Big Muddy

Dam
Toad Halls Secret Garden

Dam
CH Amorada Rabaldra til Kloofbear ROM OFA

Sire
Int. CH Sikandi Aussie Bear Norway

Dam
Amorada's Petra Etc. Norway

Dam
CH Kloofbear's Mischief Managed OFA

Sire
CH Kloofbear's Legend of Troy OFA

Sire
Int. CH Seabrook Steppin Out at Poohbear ROM OFA

Dam
CH Kloofbear's Midnight Sun ROM

Dam
CH Kloofbear's Beyond Border OFA

Sire
CH Threeponds Rhythm N Blues ROM

Dam
Kloofbear's Fable of Norumbega OFA